Cat. No. 0131
sample page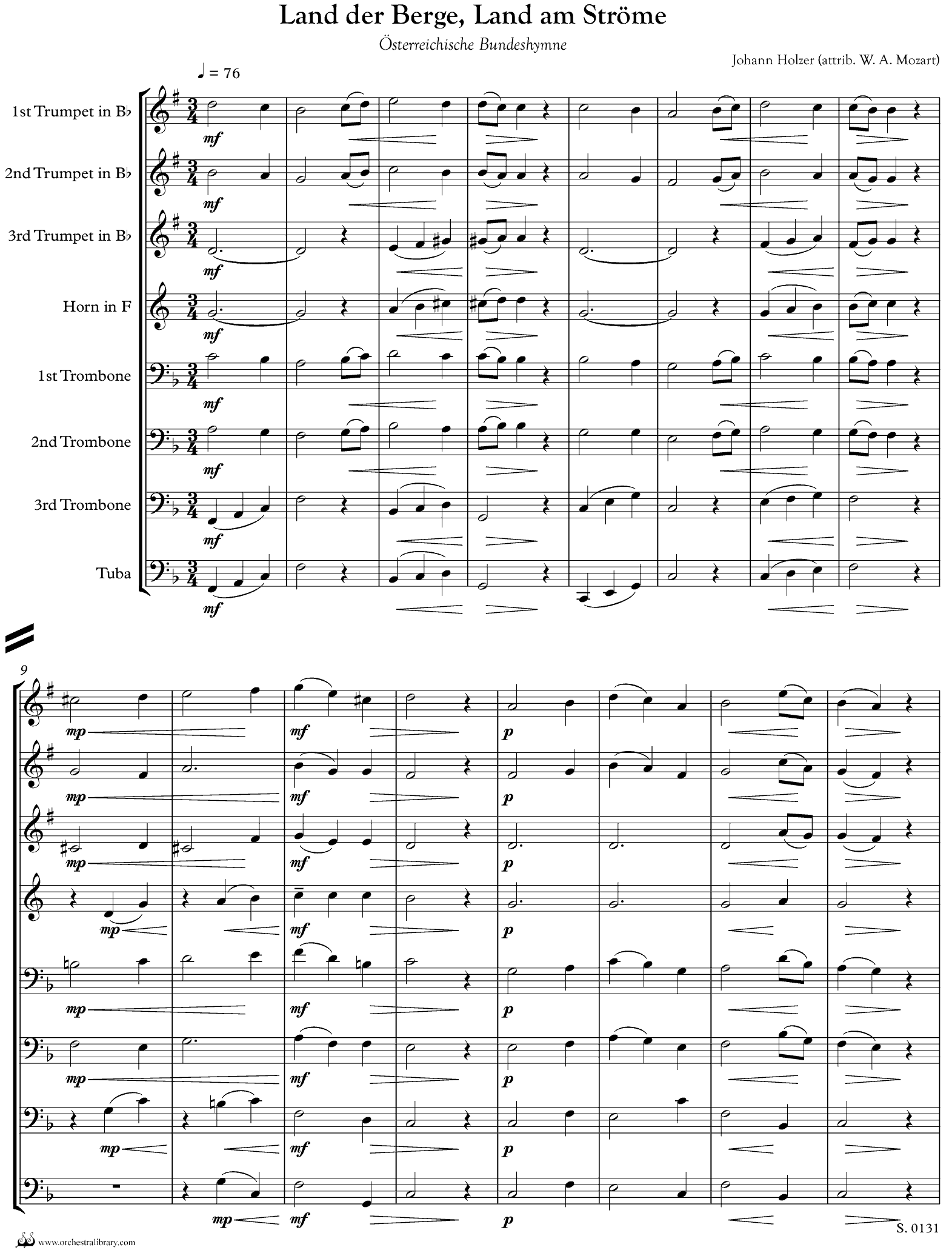 Land der Berge, Land am Ströme
National Anthem of Austria
for brass ensemble


Johann Holzer (attrib. W. A. Mozart)

arr.
Steven Sherrill
INSTRUMENTATION
3 Trumpets, Horn, 3 Trombones, Tuba
Österreichische Bundeshymne arranged for performance in Linz, Austria by Il Brasso Magnifico, 2012
$15.00
tags:
Buy Now using PayPal. Login then pay with your PayPal balance or with a credit card. After payment, click on RETURN TO STORE for your download.