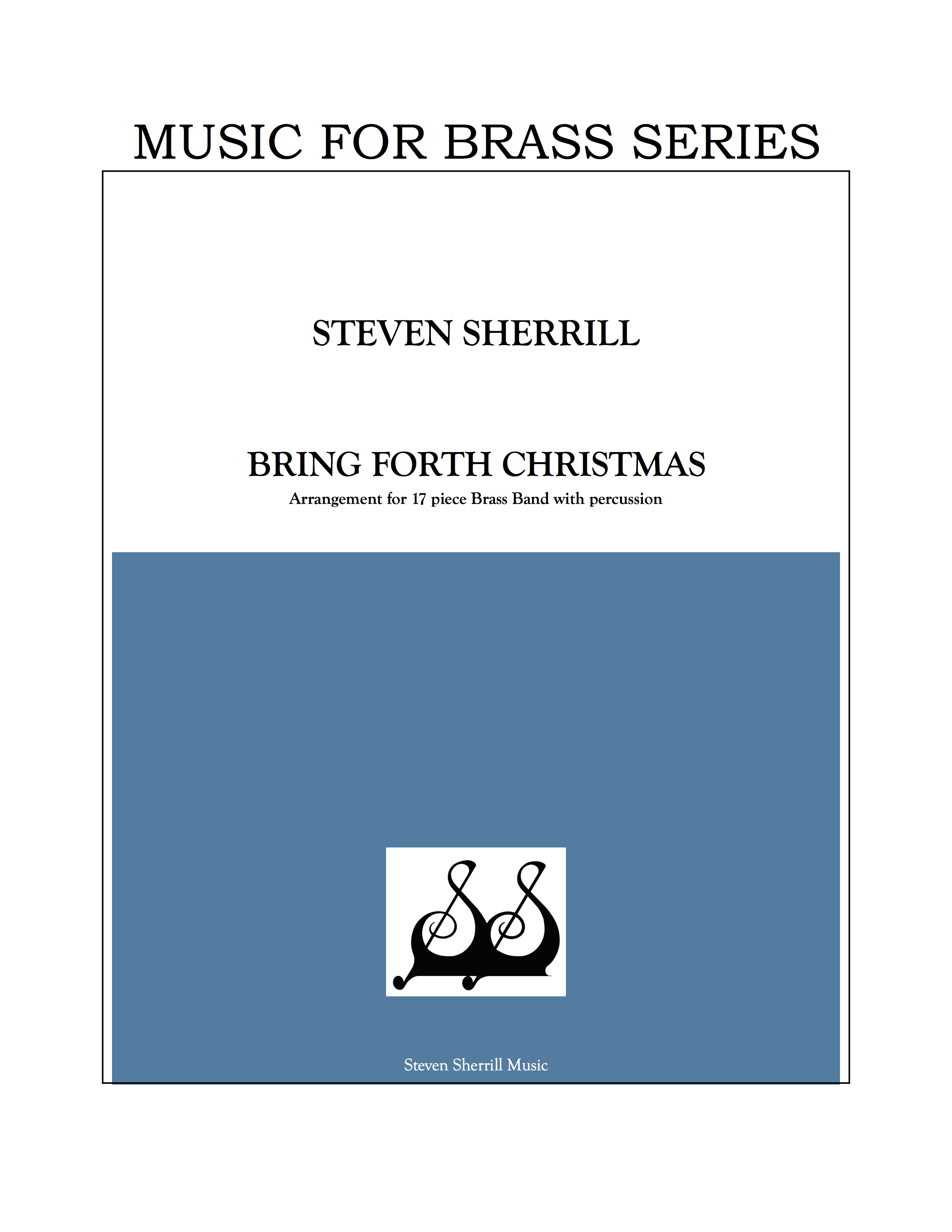 Cat. No. 0072
sample page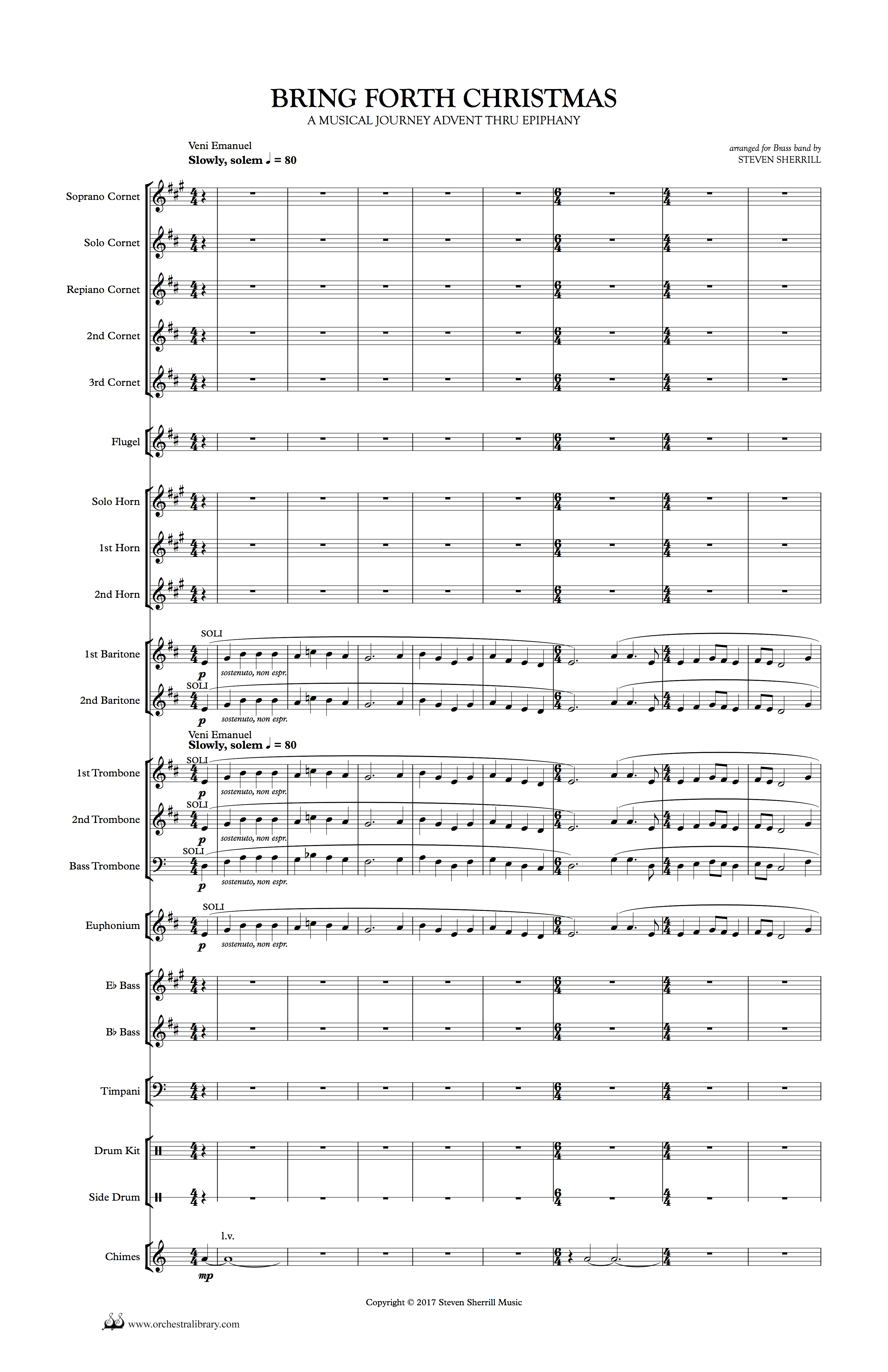 Bring Forth Christmas
A Musical Journey Advent to Epiphany
for brass band



arr.
Steven Sherrill
INSTRUMENTATION
Eb Cornet, Solo Bb Cornet, Rep. + 2 Cornets, Flugelhorn, Solo Eb Horn, 2 Eb horns, 2 Baritones, Euphonium, 2 Trombones, Bass Trombone, Eb Tubas, Bb Tubas, Timpani, Percussion (kit, chimes, bells)
Medley of sacred and secular Christmas selections on a timeline from Advent to Epiphany.
\"YouTube link\"
$50.00
tags:
Buy Now using PayPal. Login then pay with your PayPal balance or with a credit card. After payment, click on RETURN TO STORE for your download.