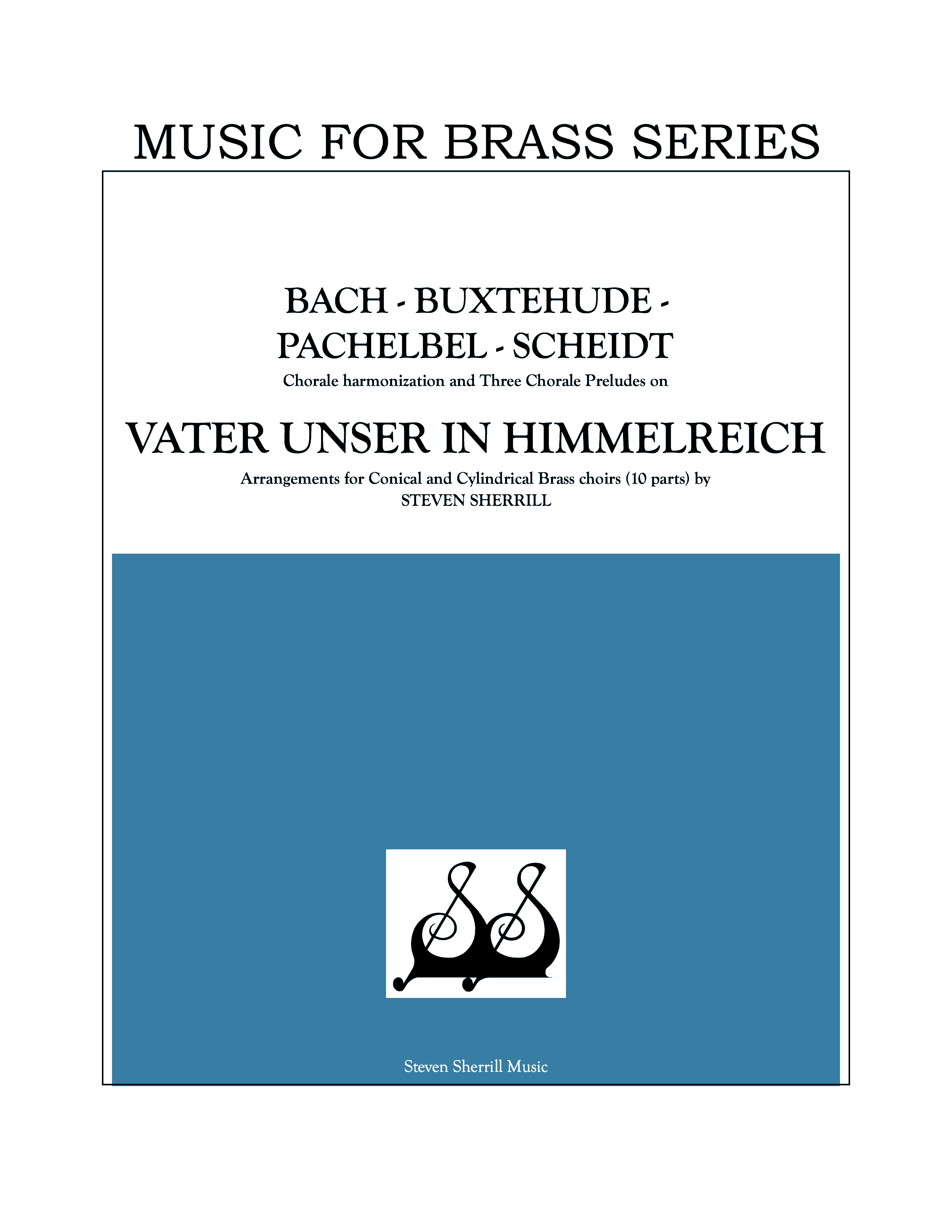 Cat. No. 0020
sample page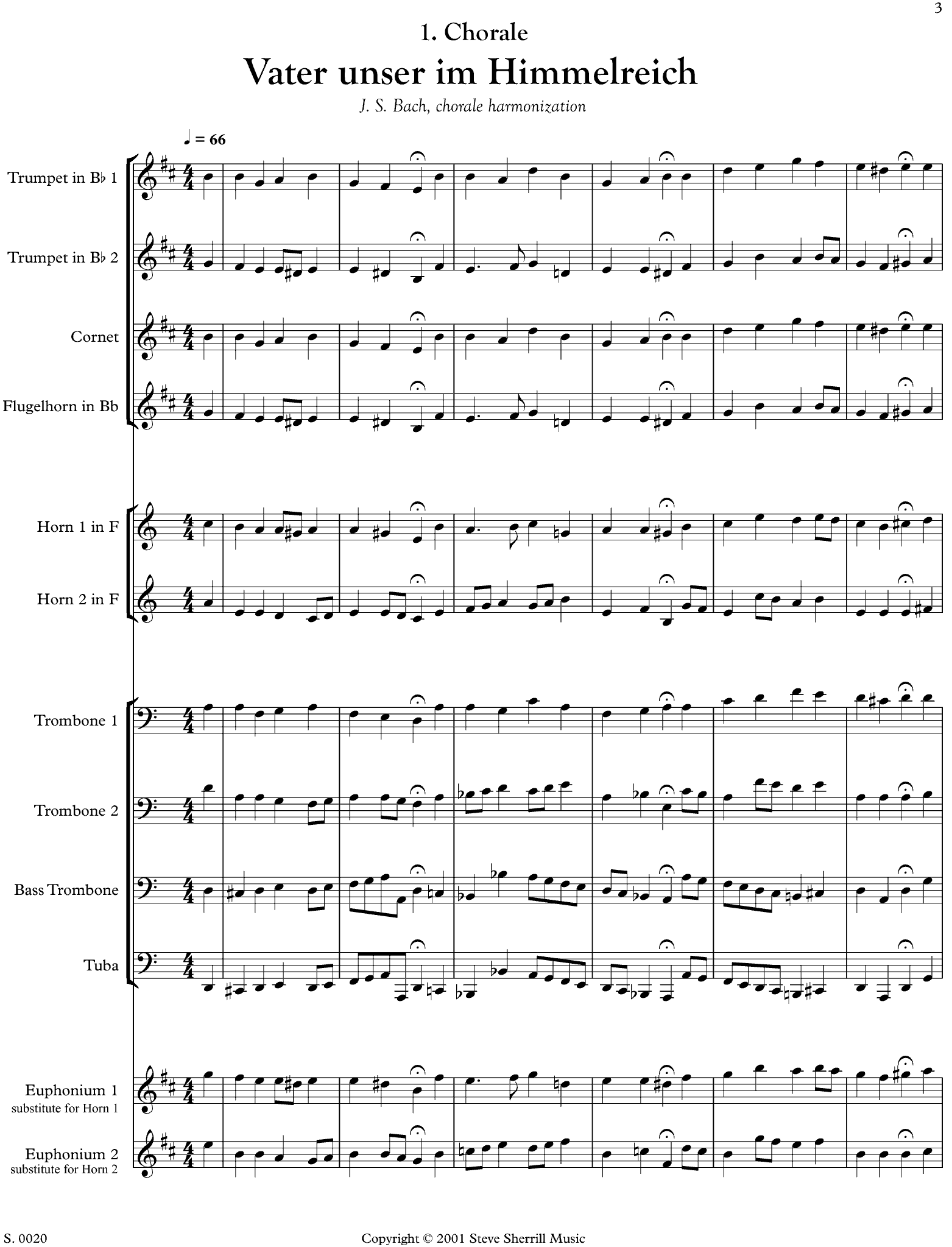 Vater unser in Himmelreich
Chorale and 3 Chorale Preludes
for 2 brass choirs


J. S. Bach, Buxtehude, Pachelbel, Scheidt

arr.
Steven Sherrill
INSTRUMENTATION
Conical choir: 2 Cornets, Flugelhorn, 2 Horns, 2 Euphoniums, Tuba;
Cylindrical choir: 2 Trumpets, 2 Trombones
A demonstration of the differing sound of conical versus cylindrical brass instruments using Bach's choral harmonization then chorale preludes by three different composers on the same hymn tune.
$20.00
tags:
Buy Now using PayPal. Login then pay with your PayPal balance or with a credit card. After payment, click on RETURN TO STORE for your download.