Cat. No. 0010
sample page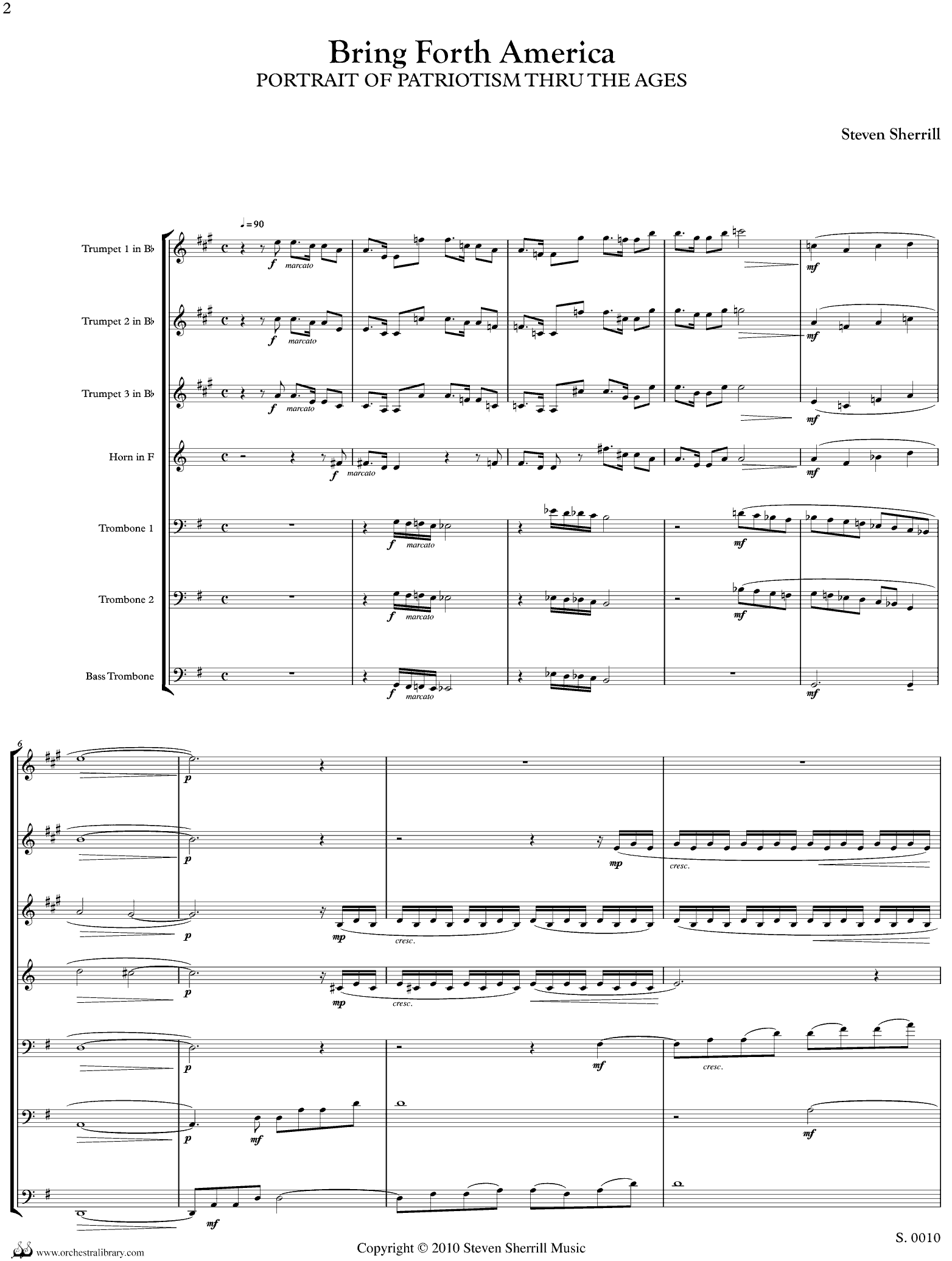 Bring Forth America
medley of the American patriotic
for brass ensemble



arr.
Steven Sherrill
INSTRUMENTATION
3 Trumpets, Horn, 3 Trombones
traditional American patriotic songs including America the Beautiful, Over There, When Johnny Comes Marching Home, Hail Columbia, Yankee Doodle and others
duplicate Eb and F horn parts
$20.00
tags:
Buy Now using PayPal. Login then pay with your PayPal balance or with a credit card. After payment, click on RETURN TO STORE for your download.