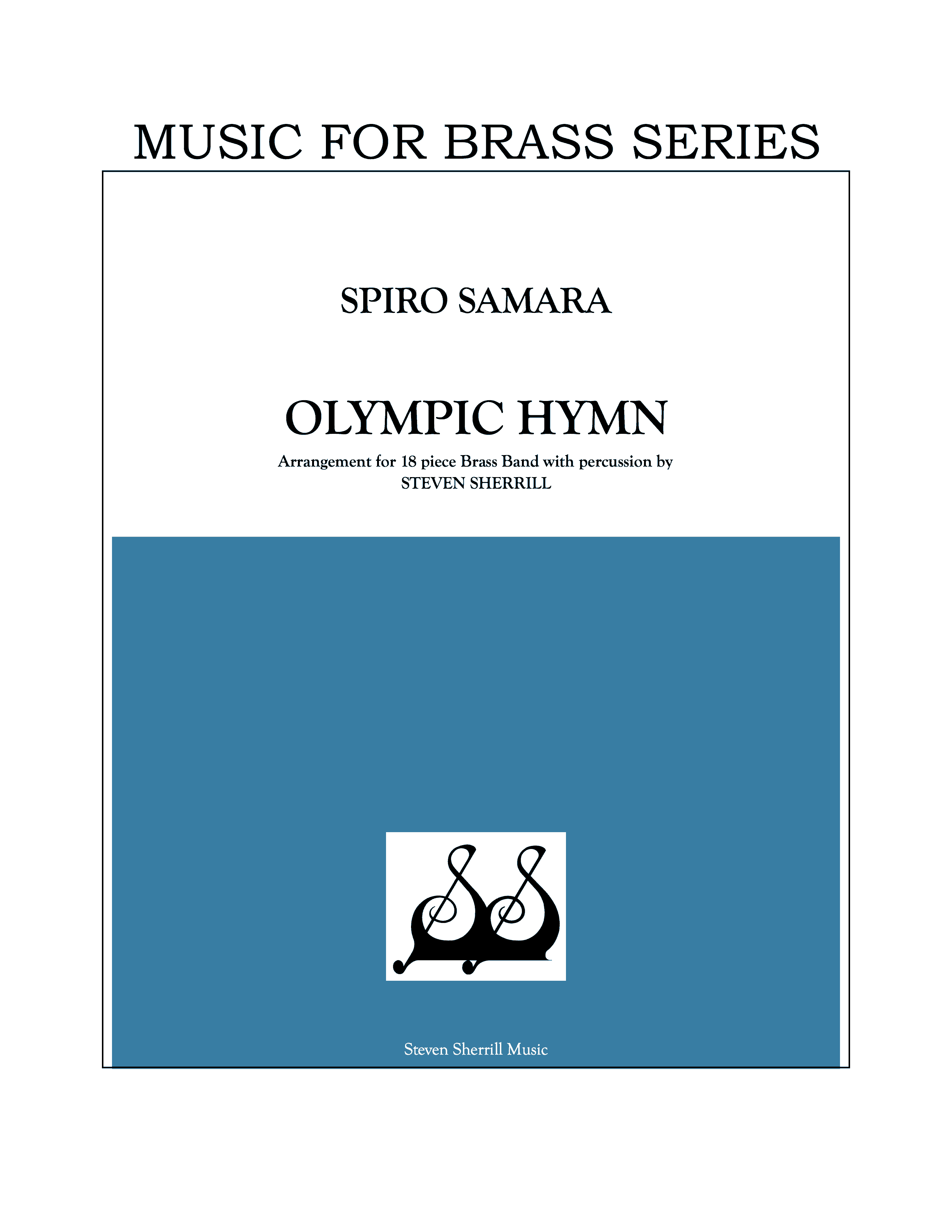 Cat. No. 0005
sample page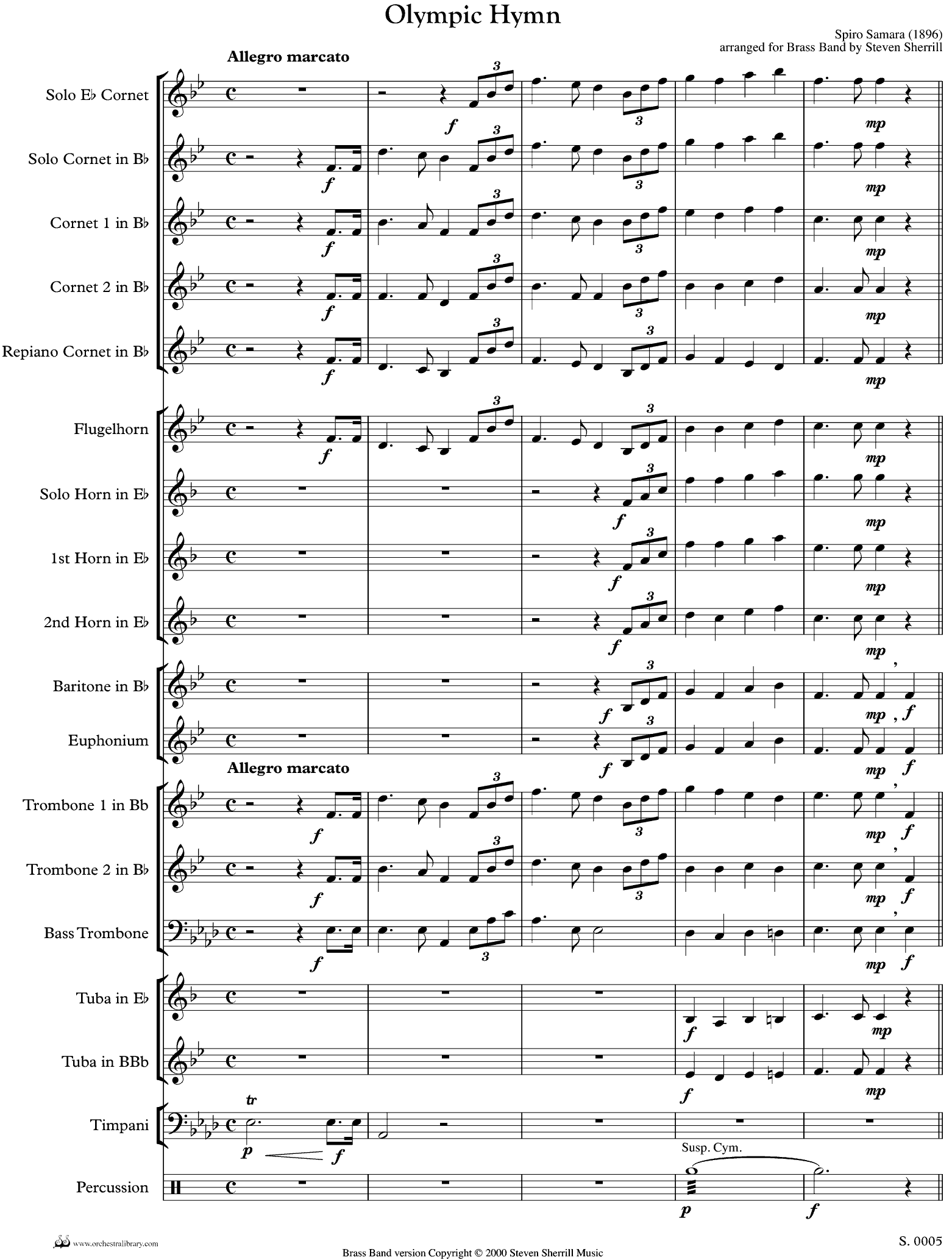 Olympic Hymn
Olympic Anthem of the 1896 Olympiad
for brass band


Spiro Samara

arr.
Steven Sherrill
INSTRUMENTATION
Eb Cornet, Solo Bb Cornet, 3 Cornets, Flugelhorn, Solo Eb Horn, 2 Eb horns, Baritone, Euphonium, 2 Trombones, Bass Trombone, Eb Tubas, Bb Tubas, Timpani, Percussion
This as far as I know is the only Brass Band version of the Olympic Hymn YouTube Link
$20.00
tags:
Buy Now using PayPal. Login then pay with your PayPal balance or with a credit card. After payment, click on RETURN TO STORE for your download.